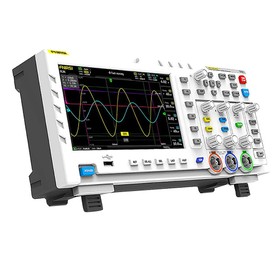 Highlights
Professional Designed
Fnirsi oscilloscope has a real-time sampling rate of up to 1GSA/S and an analog bandwidth of 100MHZ * 2. Fnirsi oscilloscope has a complete trigger function (single/normal/automatic), it can be used freely for both periodic analog signals and aperiodic digital signals.
Function Signal Generator
Built-in DDS function signal generator and industry's original chopping output (@2.5VPP), all signal frequency steps are 1HZ, support 14 kinds of standard function signals and a customizable chopping signal, chopping the output divice intercepts part or the whole part of the complex signals measured by the oscilloscope as the output signal of the signal generator, which can store up to 1000 customized chopping signals.
Easily Measuring
Cursor measurement function, when manually reading amplitude-frequency parameters, you do not need to read the background scale unit and quantity, and you can directly get the peak-to-peak value and frequency without conversion.
Easy to Observe
Equipped with high-efficiency one-button AUTO, adaptive 25%, 50%, 75% trigger, can display the measured waveform without cumbersome adjustment; the display is equipped with a 7-inch 800*480 resolution high-definition LCD screen.
Lissajous Graphic Display & FFT Viewing
Lissajous graphic display function can be used to compare the amplitude, frequency and phase of the two sets of signals. FFT viewing function can roughly estimation of the harmonic content of the signal.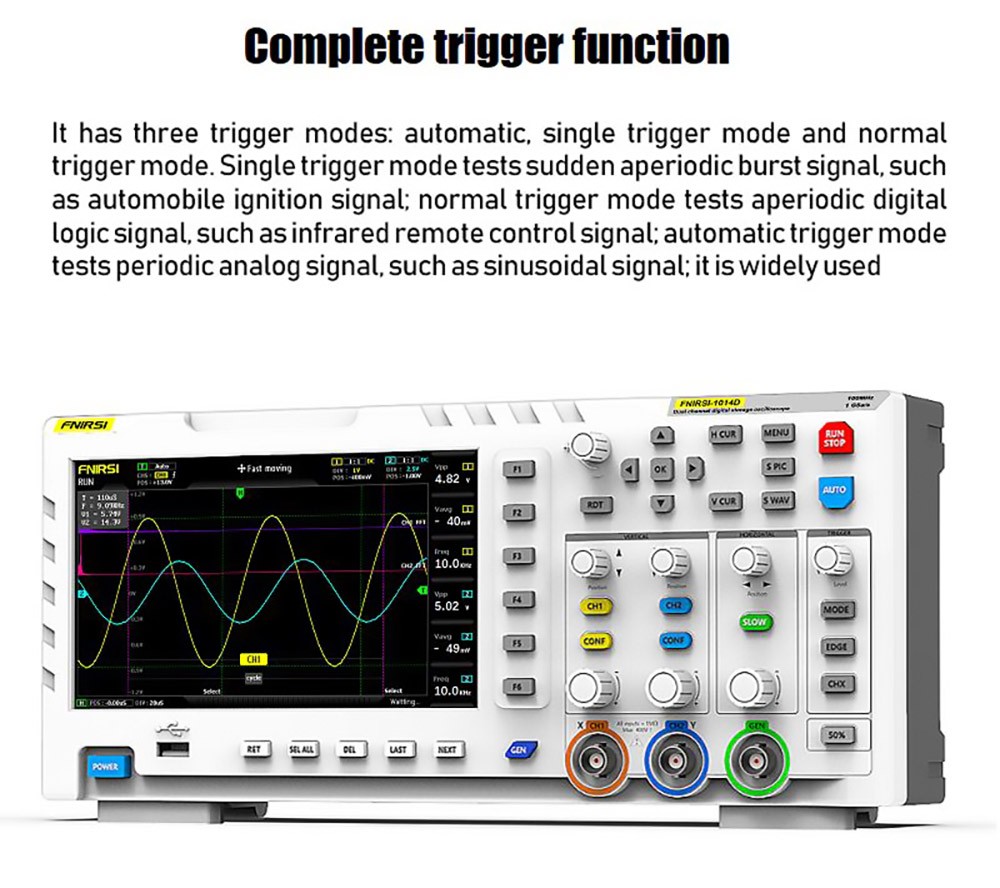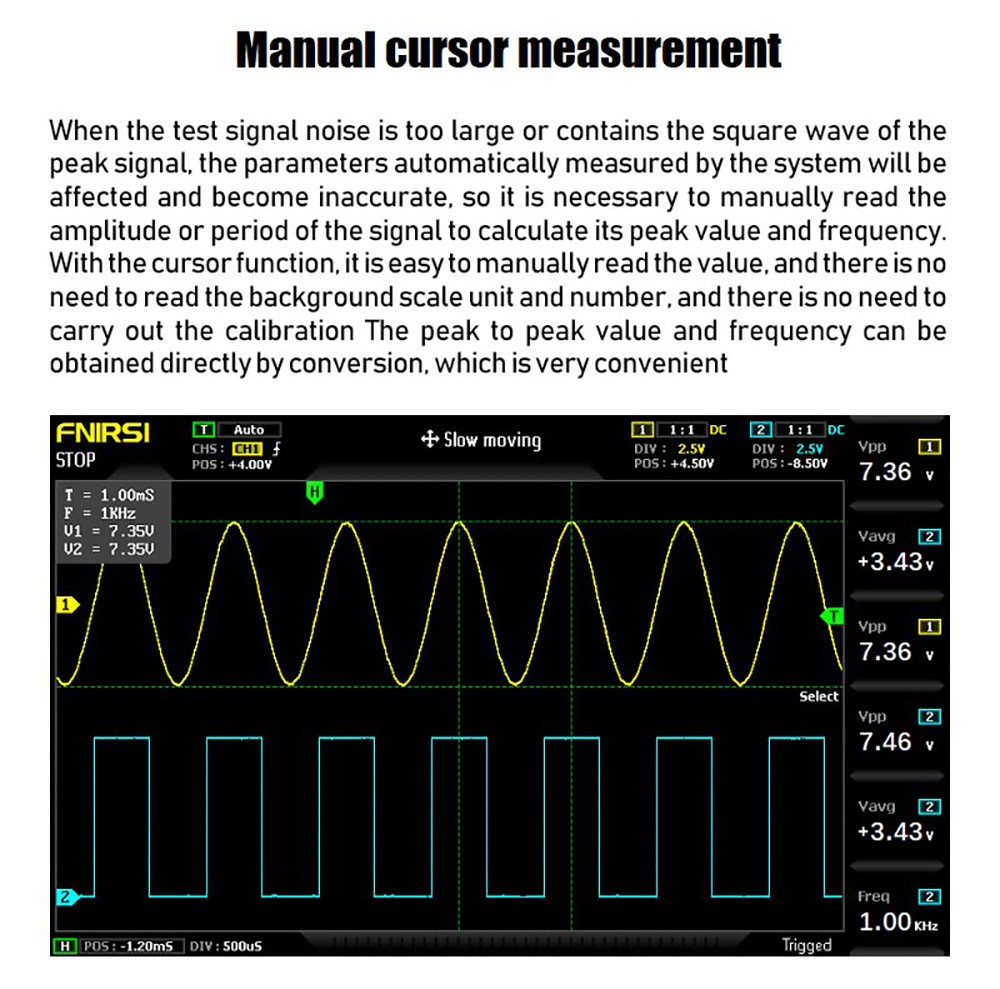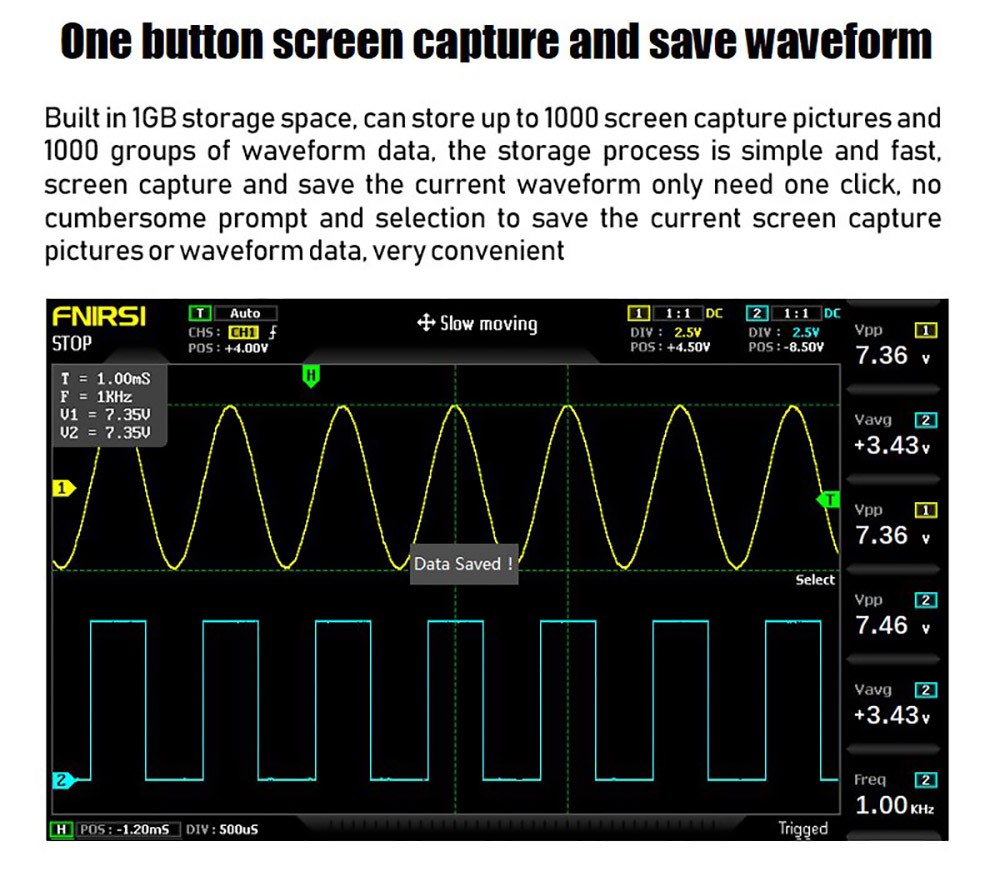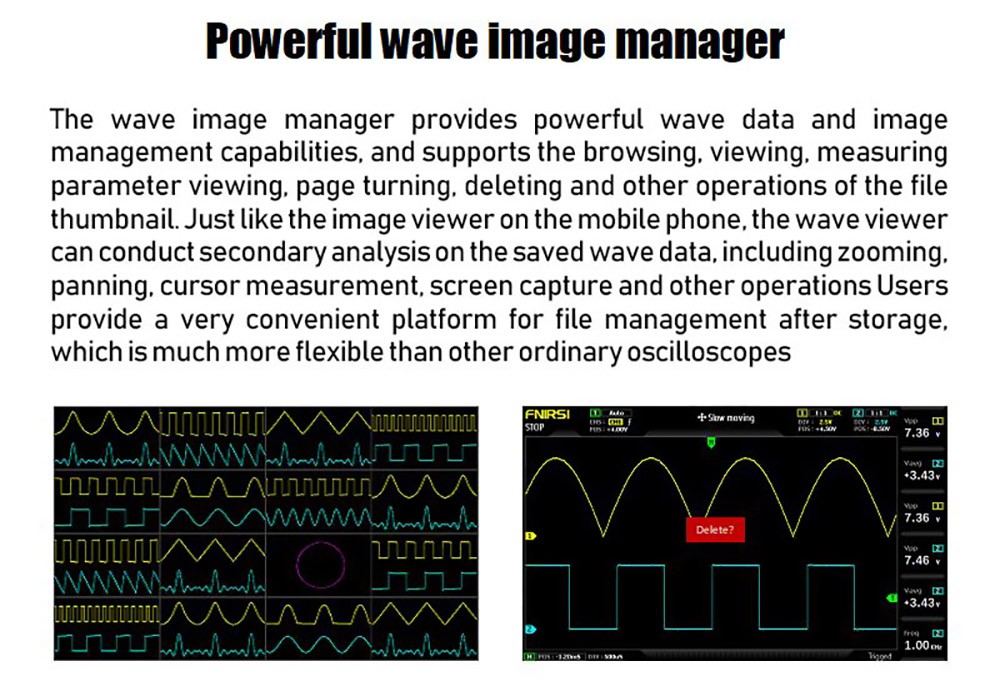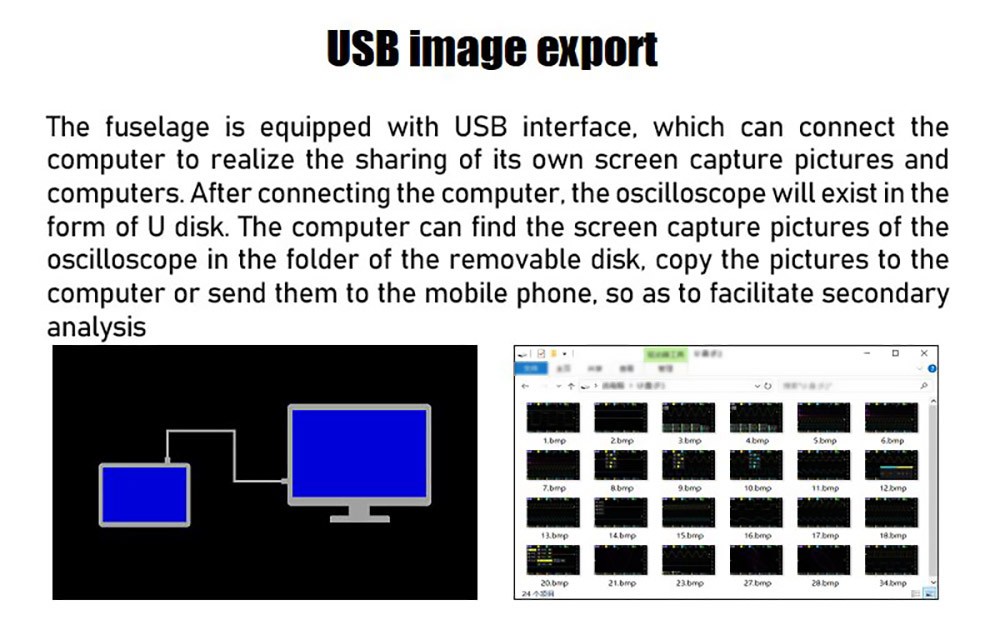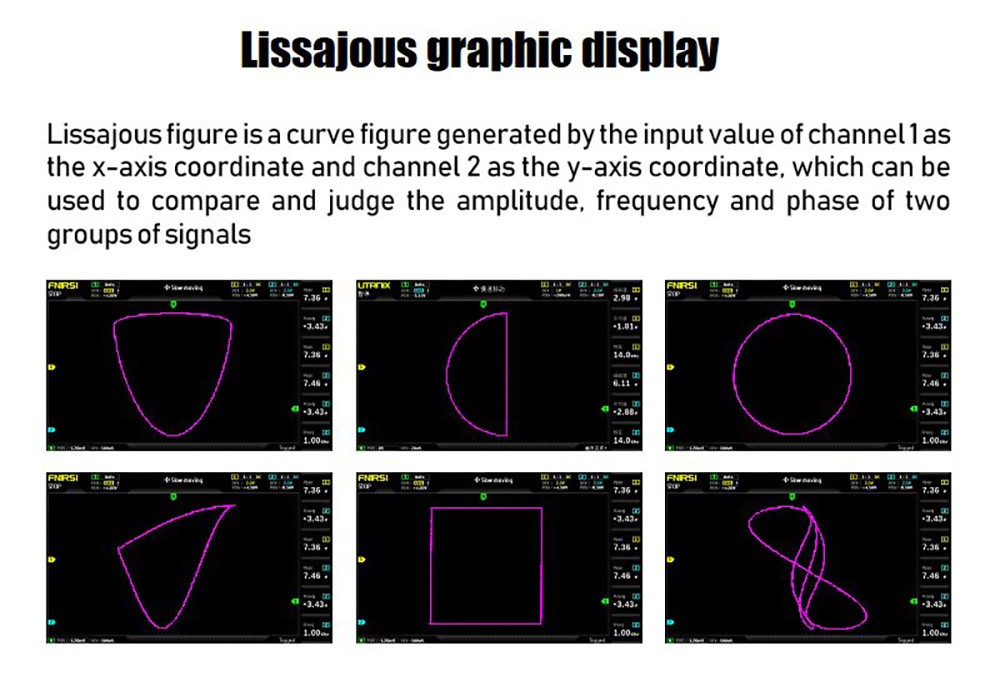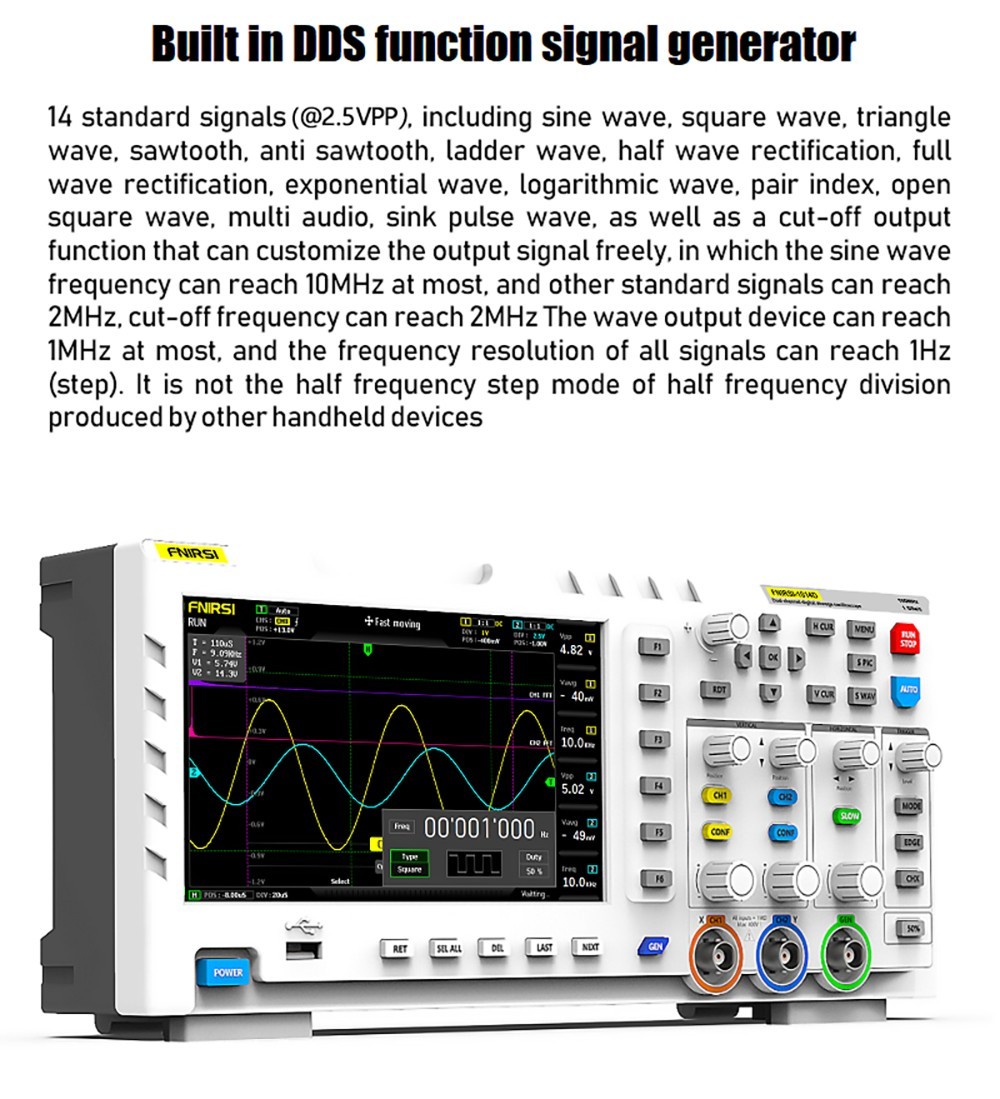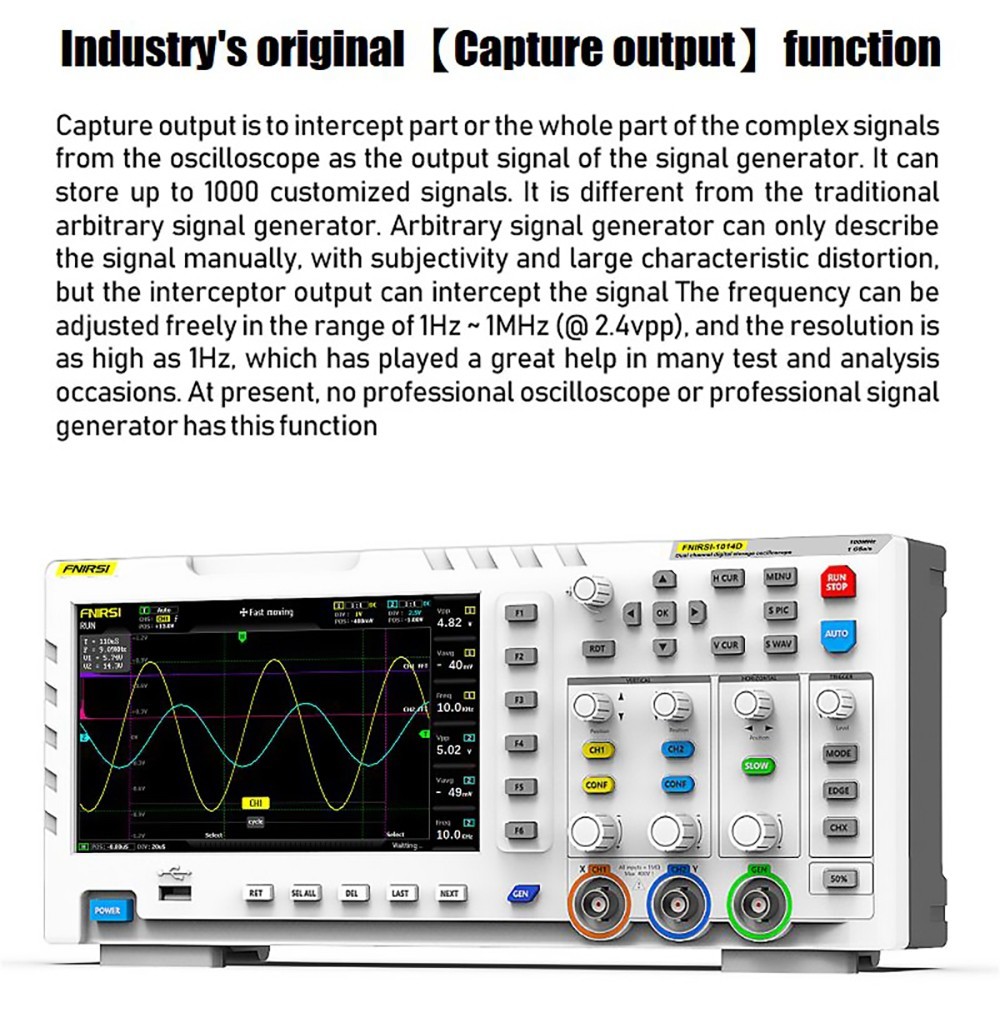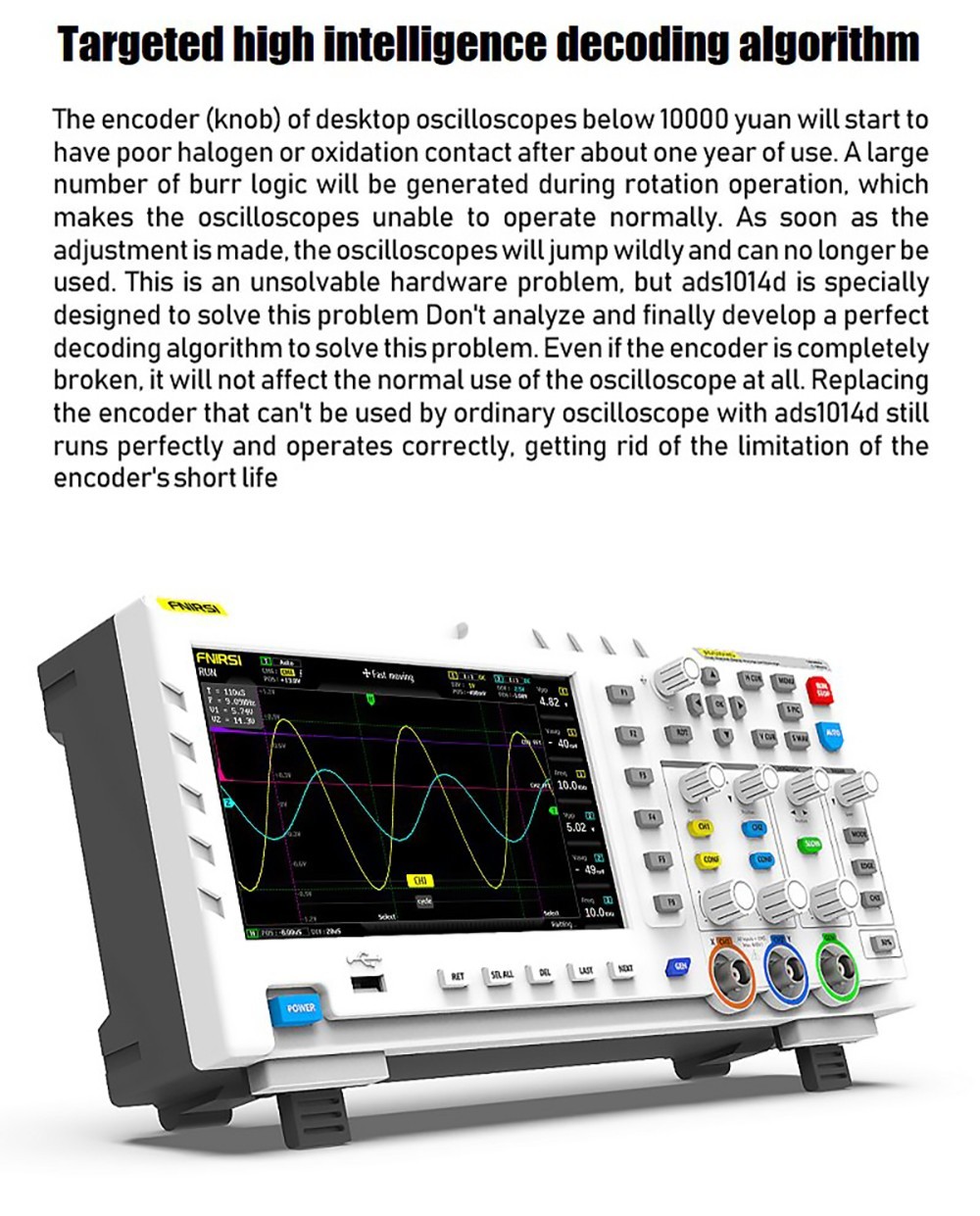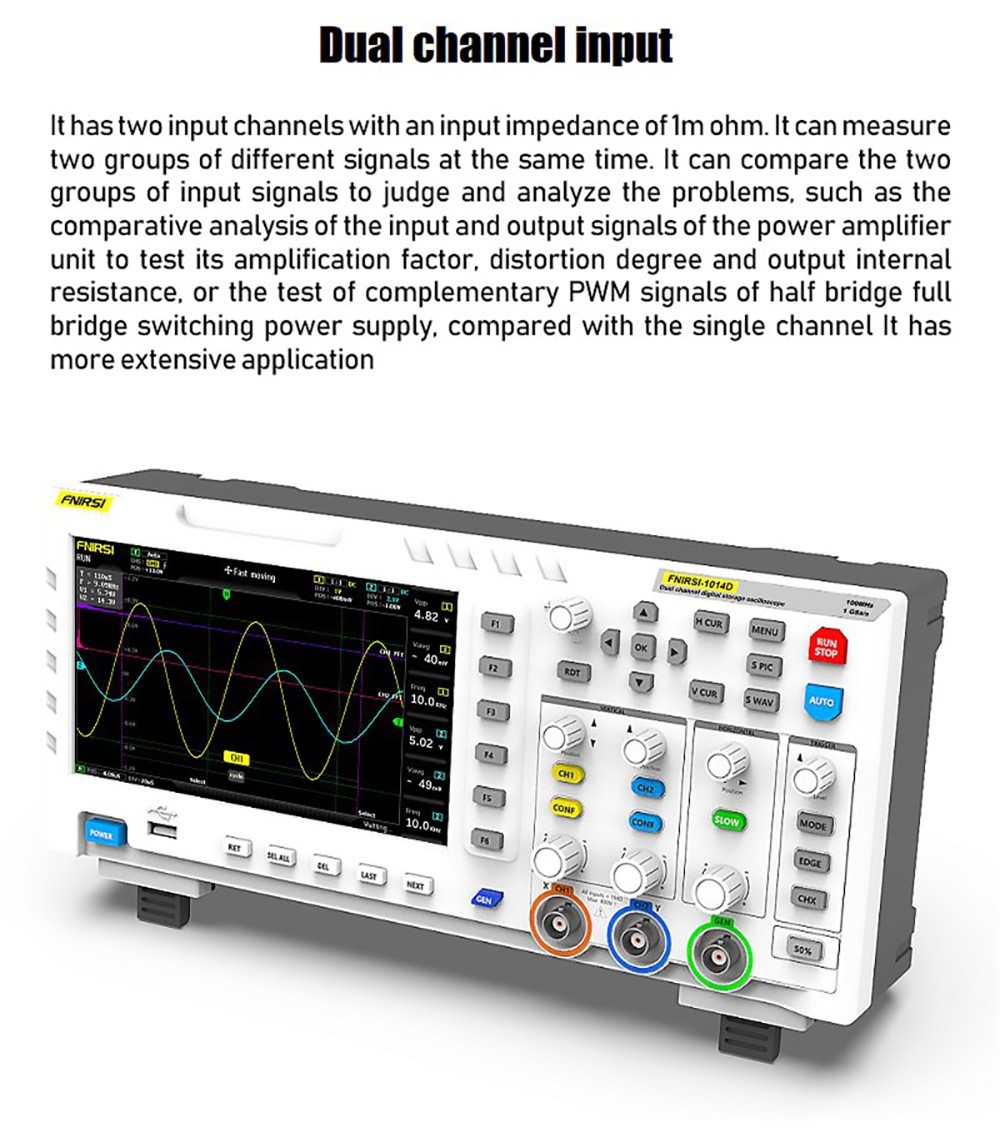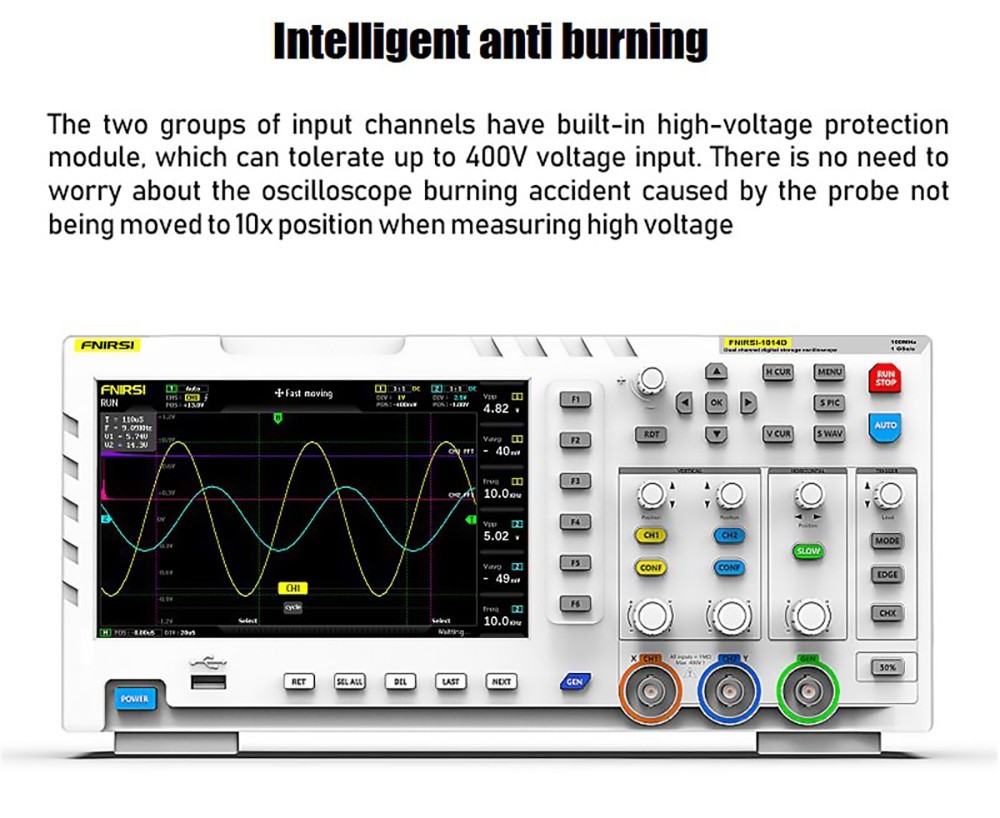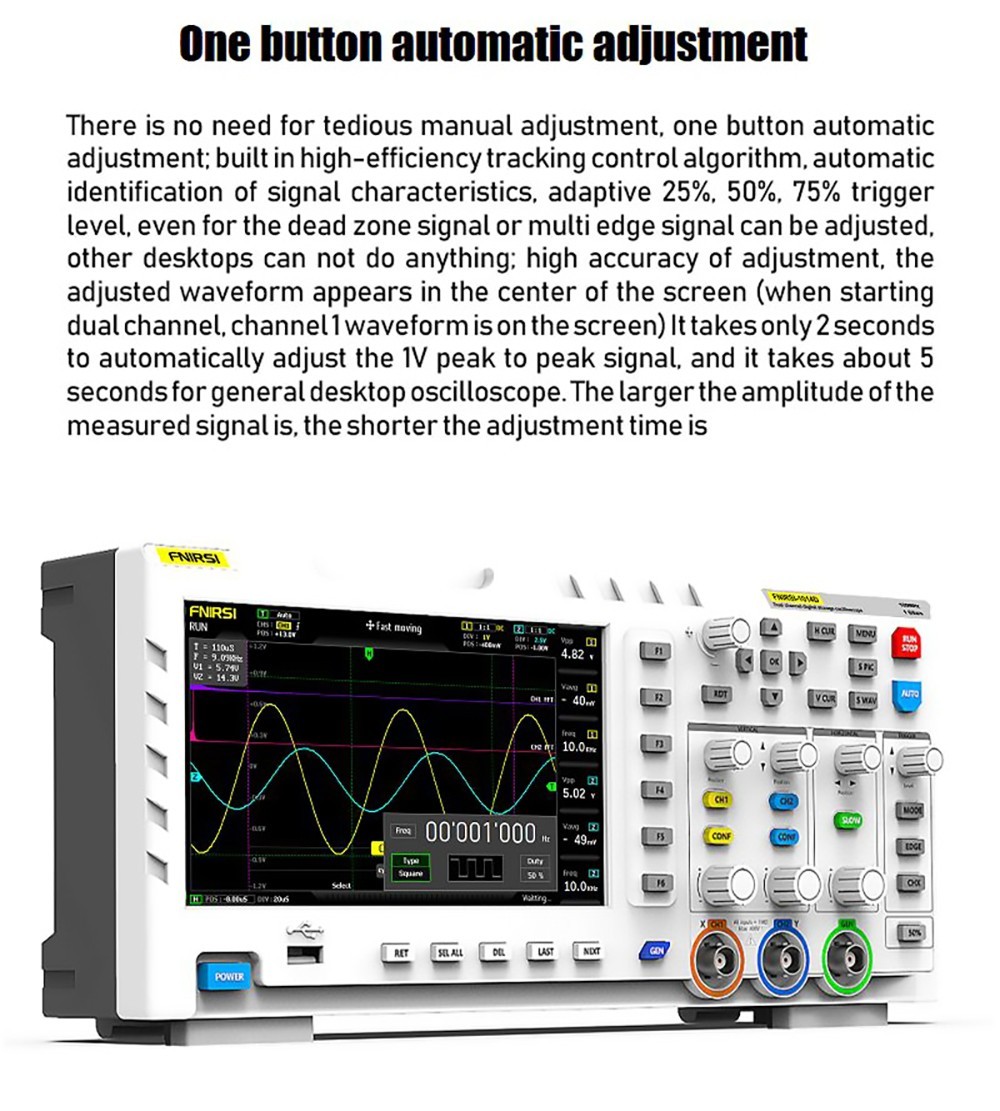 Specification
General

Brand: FNIRSI
Type: DDS Signal Generator
Model: FNIRSI 1014D
Color: Black & White

Specification
Channels: 2
Bandwidth: 100MHz
Sample Rate: 1GSa / s
Storage Depth: 240Kbit
Timebase: 50S /div-10nS /div
Vertical Sensitivity: 50 mV / div-500 V/ div
Input Impedance: 1M ohm
Trigger Modes: Auto/ Normal / Single
Trigger Types: Rising Edge / Falling edge
Coupling: DC /AC
Highest Test Voltage: 1x : 40V/10x : 400V
Cursor: Position XY Trigger Y
Waveform Manager: Support (1000 pic +1000 waveform)
USB Export: Support
Power Supply: 5V 2A/3A/4A
Weight & Size
Package Weight: 340 x 140x 70mm 
Package Size(L x W x H): 1.7kg
Package Contents

1 x  FNIRSI-1014D Oscilloscope Host
2 x  Corresponding Probe 100MHz (1X and 10X)
1 x  Clamp
1 x  5V 2A Power Adapter
1 x  USB Data Cable
1 x  English User Manual
$("#Description img.product_lazy").lazyload({
effect: "fadeIn",
threshold: 240,
event: "scroll"
});